disarming is a performative exploration of the relation between detached robot arms, artificial environments, and human observers. A learning and unlearning of locomotions in postanthropocentric environments and times. The work playfully explores the ambiguity of disarming as a process of physical detachment and emotional attachment.
Locomotion can be seen as a primal (post-birth) instinct and ultimate act of independence. A robotic limb, somehow detached from a human-constructed technological body, tries to find concepts for advancing movements even though it initially wasn't made for locomotion – vulnerable yet determined. Parallel to a familiar dystopian plot of technological autonomy and the feelings going with it, witnessing these first clumsy tries may awaken compassion or even a certain emotional bond.
disarming paints a picture of a multi-layered narrative of technology as a convoluted species in an ecological system of intertwined digital and physical realms with parallel learning/unlearning on different levels. A relational world with and between independence and still connectedness.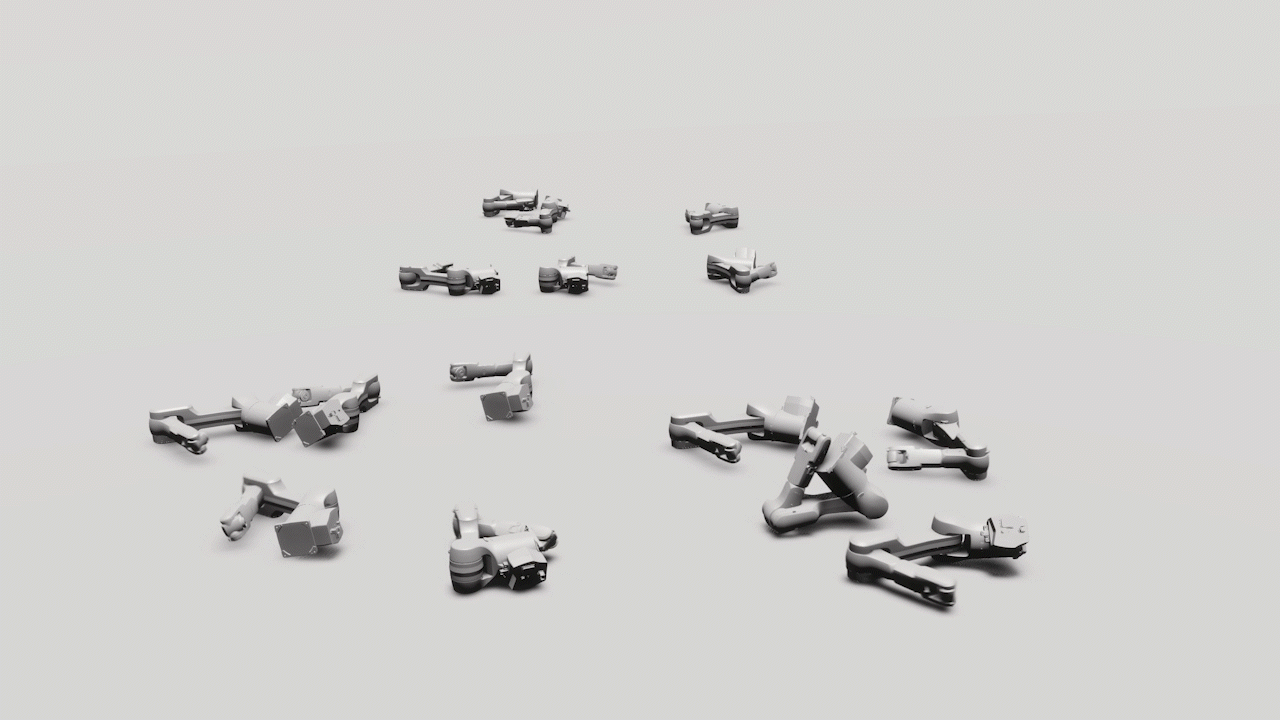 Core Team
Emanuel Gollob – research, concept & production
Magdalena May – camera & text
Advice and support
Silvia, Johann & Friederike Gollob – farming & fieldwork support
Amir Bastan – real-time robot control
Creative Robotics – robotic hardware support
Ben May – exhibition production at BC Gallery Basel
Hardware | KUKA industrial robot arm | Mini PC | fallow cornfield
Software | Reinforcement Learning | vvvv gamma | bunraku.xyz | Robot Sensor Interface
Acknowledgments | Supported by BC Gallery Basel